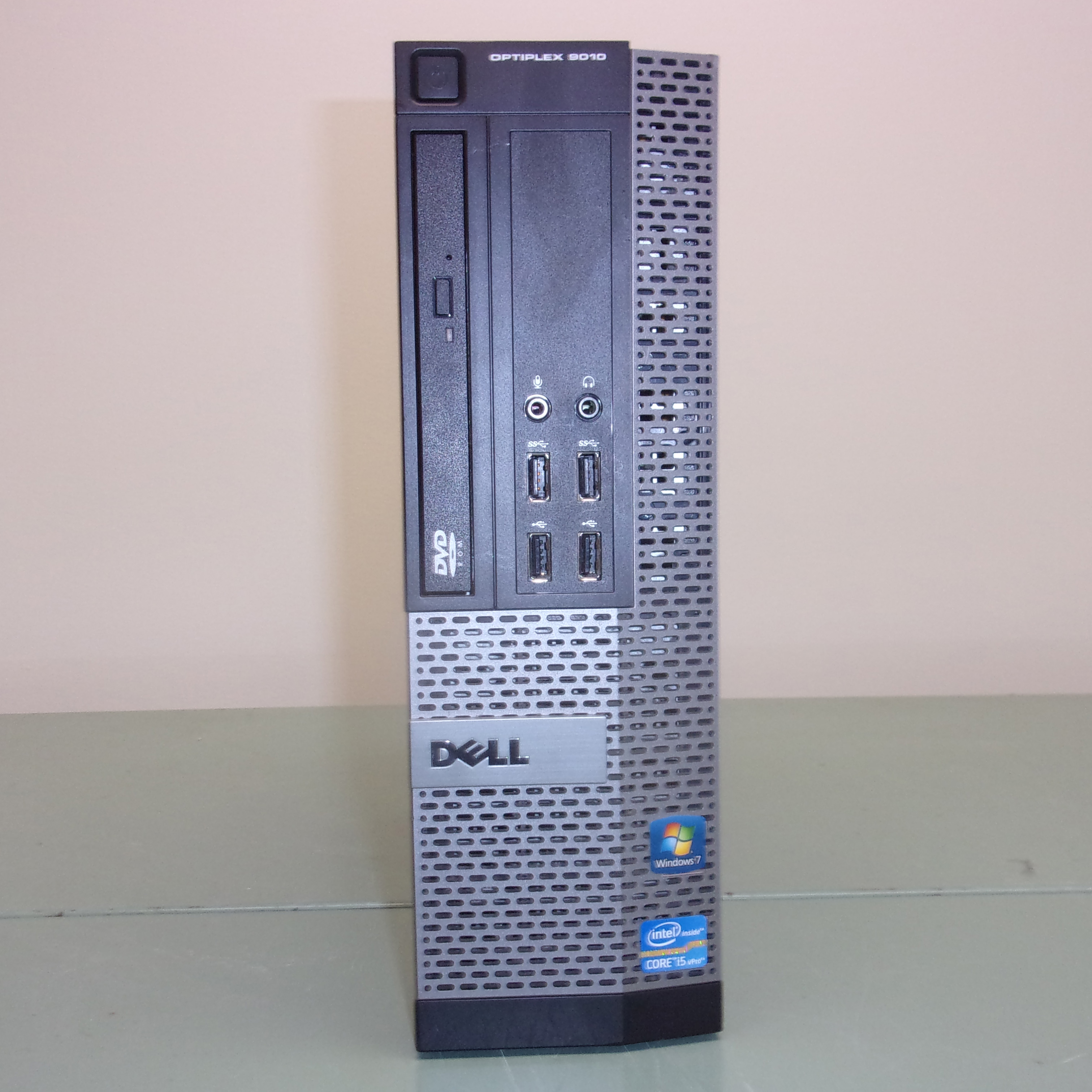 03 Feb

$100 – Dell Optiplex 9010 i5

Designed to sit like a tower or flat on its side the Dell Optiplex 9010 is a perfect computer for work, gaming, or simply surfing the Internet. Details are as follows:

* Does not include operating system

Intel Core i5 – 3570 @ 3.4 GHz processor
4 GB DDR3 SDRAM @ 1333 MHz
250 GB SATA II Hard Drive

Integrated Intel Gigabit LAN 10/100/1000 Ethernet
On-board graphics and sound

Front and Rear USB 2.0 ports (6 rear, 4 front)
USB 3.0 ports (2 rear in addition to the 10 USB 2.0 ports)
Slim form DVD Burner
Integrated Display Port
Integrated VGA Port
Integrated Serial Port
Energy Star 5.0 compliant

Keyboard and mouse included

Limited testing has been done.
Limited quantities available. Sold "AS IS". Serious inquiries only please.

Buyers must come to the UF Surplus building to pick up and use a credit card to purchase the items.